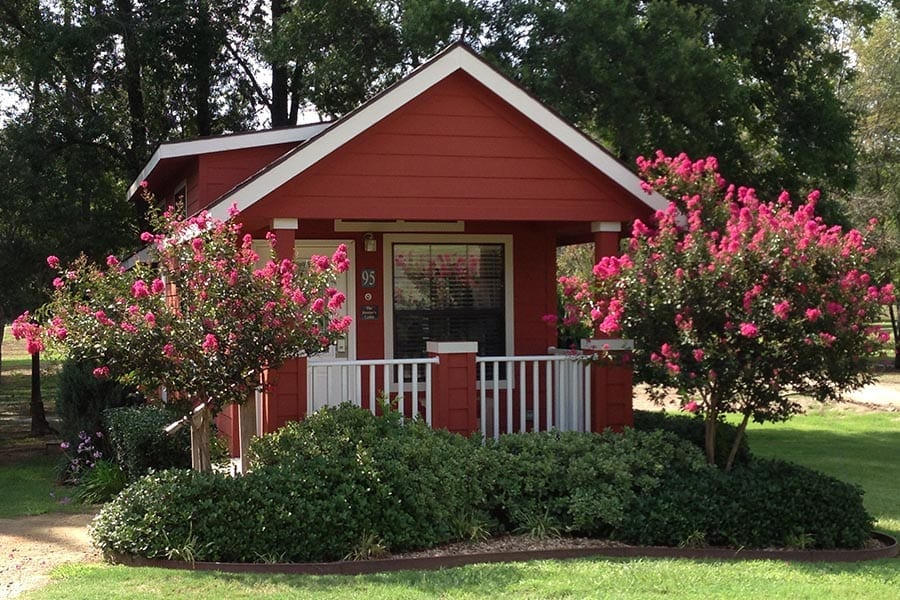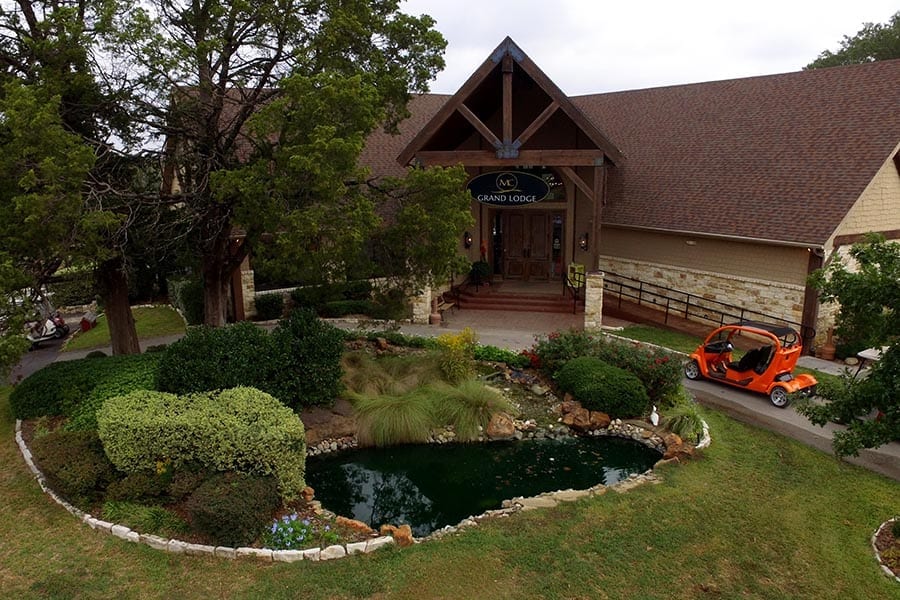 Welcome to Mill Creek Ranch Resort
We are an award-winning, cottage resort and RV park in East Texas located near the site of the famous First Monday Trade Days in historical Canton, TX. We offer cabin-style cottage rentals, yurts, RV sites, and tiny house rentals. Learn what it means to live the #ResortLife our way: a back-to-basics embrace of nature, simplicity and good old-fashioned country hospitality. Whether you are looking for a family getaway or a new vacation home, we hope you enjoy all that our resort has to offer.
Cottage 46
Executive cottage with a gorgeous exterior area of Cottage 46.
Planning an Event in East Texas?
Mill Creek Ranch Resort is an ideal venue for any number of corporate and social events. Planners from all over East Texas and beyond choose us for corporate retreats, family reunions, church functions and more. We offer seven versatile function spaces and take pride in treating your event guests right, with exemplary catering, hands-on planning assistance and approachable prices.
Contact an Event Manager at (877) 927-3439.
Janice Salisbury
Have friends that want to camp there after visiting.
Martin Caballero
We have a travel trailer RV and enjoy the fishing, walking trails, biking, and swimming. Great for a family getaway.
J and J
Amazing! I made so many new memories! I caught my very first fish and overall, it was just something I will never forget.
Alecia Pierce
We love it here! Friendly staff. Beautiful park!
Avery Taylor
Great place to stay with your family.
Meghan Warner
It was beautiful and loved the cabins and the pools were beautiful and big and calming...I would recommend it to people and families.
Heather Stovall
Mill Creek Ranch Resort is beautiful. Great place to stay. Beautiful scenery, very friendly people.
Al Brooks
Great amenities - especially pools! Courteous Staff! Great location - go visit the Alligetors!' Quality Utilities. Well maintained. Will return when temps are below 100+
Christine David
Loved this resort, short drive for us first time RVers. Very clean friendly with lots to do onsite. The live music was great in main lodge Friday.
Tanya Portinause
Mill Creek was very nice! The grounds were well kept as well. We will definitely stay there again when we return to Canton.