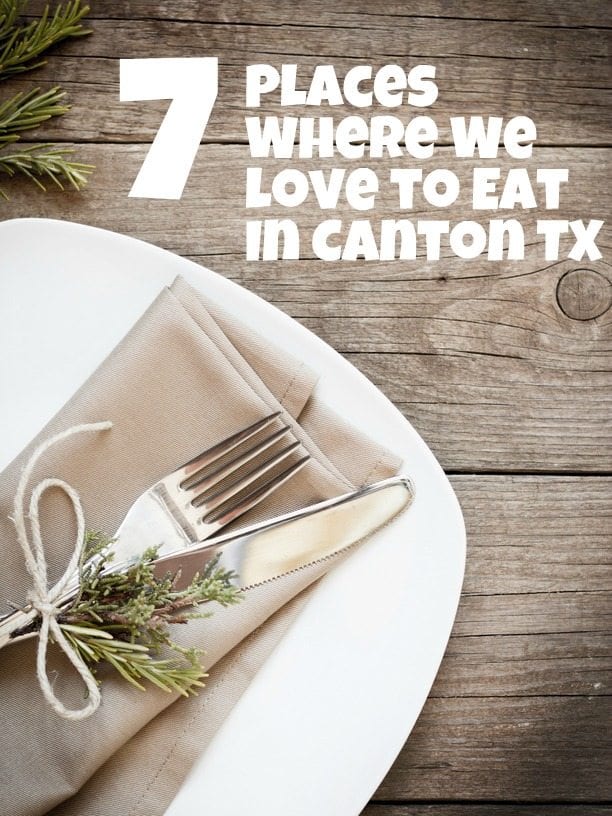 One of the best things about staying in one of our Mill Creek Ranch Resort vacation rentals in Dallas, TX is how close we are to dozens of great restaurants in the Canton, TX area.  Sure, our beautiful rental cottages come with fully-equipped kitchens where you can turn out all the meals you need for you and your family; but is that really a vacation?  You can find breakfast, lunch, dinner and all the snacks in between at our wonderful, Canton restaurants.
MIMI's Broasted Chicken
The best chicken and wings in Canton, made fresh with great sides.  Every Friday get the best fried catfish you have ever had.  Your kids will love this chicken better than McDonalds any day.
Buttermilk's
Buttermilk's is scratch cooking at its best.  They make everything from chicken-fried steak to Angus cheeseburgers to homestyle red-skinned mashed potatoes. The fried green tomatoes on the appetizer menu are a can't-miss.  Desserts include delicious buttermilk pie and assorted cobblers.
Val's Italian Restaurant
Val's has all of your traditional, Italian favorites like Alfredo pasta, chicken parmesan, shrimp scampi and a variety of pizzas and calzones.  Start your meal with fluffy, garlic bread knots and end it with cannoli, tiramisu or limoncello mascarpone cake.
Dairy Palace
The Dairy Palace has been a tradition in Canton since 1984.  Country breakfasts that feature chipped beef on toast, chili and eggs, pancakes and French toast are served 24 hours a day alongside everyone's favorites – burgers, sandwiches, hot dogs and hand-dipped Blue Bell ice cream.
Ole West Bean and Burger Restaurant
The name says it all.  Ole West Bean and Burger has a bean bar and a salad bar along with a variety of burgers that you can top any way you like.  That's not all they offer.  You can get a great rib eye or sirloin steak, pork chops and chicken-fried steaks.  If you have kids, they have a menu just for the little ones.
Baker's Ribs
No self-respecting Texas city can be without a great rib joint.  Baker's has even more – ribs, sausage, brisket and chicken with corn and black bean salad, potato salad and Texas toast on the side.  Baker's fried pies are a specialty and come in flavors that include chocolate, vanilla, cherry, coconut and lemon.
Tacos y Mas Restaurant
You won't need reservations for the best Tex-Mex in Canton.  At Tacos y Mas, enjoy shredded chicken or pork street tacos on corn or flour tortillas with sides of rice and beans in a relaxed atmosphere with indoor and outdoor seating.
No matter what you're in the mood to eat, you'll find it in Canton.  Come and enjoy all that Canton has to offer while you're staying in one of our Mill Creek Ranch Resort vacation rentals in Dallas, TX.  Call us today at (903) 567-6020 to make a reservation and visit us at www.millcreekranchresort.com to see photos of our vacation rentals in Dallas, TX and to find out about our special Escape Packages.
vacation rentals dallas tx
Mill Creek Ranch Resort
1880 N Trade Days Blvd
Canton, Texas 75103
(877) 927-3439